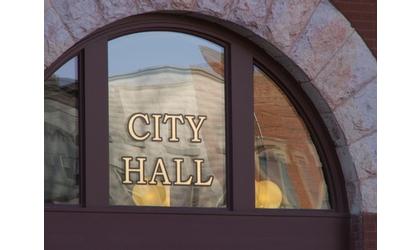 (KNZA)--The Hiawatha City Commission Monday evening approved appointments to city positions, except that of fire chief.
A request from the Hiawatha Fire Department to appoint Ryan Shockley as fire chief failed to receive approval due to the lack of a motion and died on the floor.
The Commission voted last November to remove Shockley as fire chief. No reason was publicly stated for the decision. Gene Atland was appointed as interim chief at that time.
Since then, several members of the fire department have appeared before the Commission asking that Shockley be reinstated.
Atland will continue as interim chief until a successor is appointed.
The Commission unanimously approved the re-appointments of John Defore as police chief; Andy Delaney as city attorney; Tish Sims as city clerk and Ted Collins as municipal judge.
Lacey Conlin was appointed as the new city treasurer. She was among two candidates considered. The position had been held by Pamela Tesoriero, who did not seek re-appointment.
The appointments are for two-year terms.