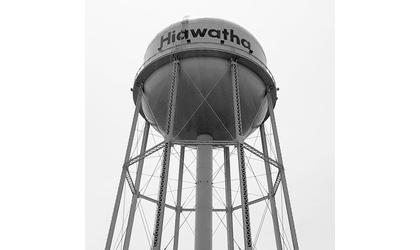 PRESS RELEASE – City of Hiawatha
3/28/2020
Today, March 28, 2020 Governor Kelly issued Executive Order No. 20-16, establishing a statewide Stay Home order effective 12:01 AM Monday, March 30, 2020 to remain in force until rescinded, April 19, 2020 or until the statewide state of disaster emergency proclaimed on March 12, 2020 relating to COVID-19 expires, whichever is earlier.
All persons have been ordered to stay in their homes or residences unless performing an essential activity. An activity is essential if the purpose of the activity is one of the following:
1. Obtaining food, medicine, and other household necessities;
2. Performing, or going to or from work at a business or organization to perform an essential function as identified in the Executive Order.
3. Seeking medical care;
4. Caring for children (including daycare or childcare centers), family members, or pets, or caring for a vulnerable person in another location;
5. Engaging in an outdoor activity, provided individuals maintain a distance of six feet from one another and abide by the 10-person limitation on gathering size.
6. Private family gatherings.
The full Executive Order can be viewed at https://governor.kansas.gov/wp-content/uploads/2020/03/EO20-16.pdf and includes a list of types of businesses and organizations that perform an essential function.
City Services will continue subject to restrictions already in place. We appreciate your willingness to comply with the Stay Home order to keep our community safe. We will continue to evaluate as the situation with COVID-19 further evolves nationally, regionally and locally. Below are links to resources for information related to COVID-19 and steps from the CDC and KDHE to help prevent illness.
Resources
Reliable, updated information on COVID-19 can be found on these websites:
CDC: https://www.cdc.gov/coronavirus/2019-ncov/index.html
KDHE: http://www.kdheks.gov/coronavirus/index.htm