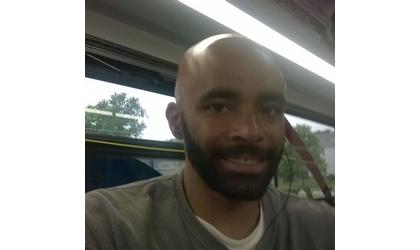 Emerson Downing, formerly of Atchison, is identified as the victim of Topeka's first homicide of 2020. (Photo credit: Facebook)
(KAIR)--Formal charges are filed against the man accused of fatally running down a former Atchison man in Topeka.
WIBW-TV reports the Shawnee County District Attorney's office has charged 51-year-old Chad Thomas Cuevas with premeditated first-degree murder in connection with the death of Emerson Downing.
The 41-year-old Downing, a Topeka resident who formerly lived in Atchison, was killed early Monday afternoon at Soldier Trail, located in the 1500 block of Northwest Tyler, in Topeka.
The TV station, citing police, reports that witnesses heard, and reported, an argument in that area around 1:00.
Witnesses then saw Downing struck by a vehicle, which then fled the scene.
Downing was transported to an area hospital, but was pronounced dead.
Cuevas was located a short time later, and taken into custody.
He's set for a court appearance June 3.
He remains in custody on a $1 million bond.