Verdon man arrested on weapon, drug charges
02/20/2020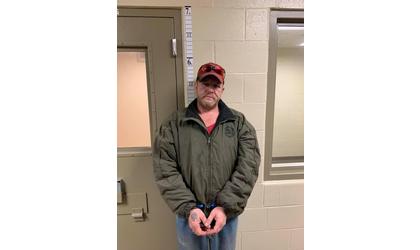 Richard Wheeler( Credit:Richardson Co Sheriff's Office)
(KLZA)--A Verdon man has been arrested on multiple weapon and drug charges.
The Richardson County Sheriff's Office, in a news release, said 49-year-old Richard Wheeler was arrested Wednesday by Pawnee County deputies on a Richardson County warrant for two counts of possession of a firearm by a prohibited person, two counts of possession of a deadly weapon by a prohibited person, possession of a controlled substance and posssession of drug paraphernalia.
Wheeler was booked into the Richardson County Jail.
The release says the charges stem from a search warrant that was executed on February 7 by the Richardson County Sheriff's Department in Verdon.
Seized were two shotguns, numerous knives with a blade over 3 ½ inches, numerous swords, 3 small zip lock baggies with a white crystal substance and numerous boxes of ammunition.