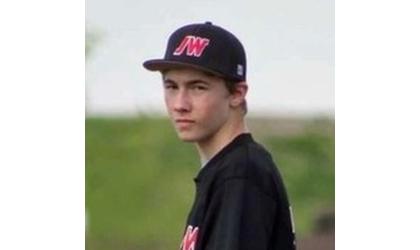 Kyler Postma
(KAIR)--Funeral services are set for the local teenager who died Sunday when his car collided with a semi-tanker in Jefferson County.
Kyler Postma was 16-years-old.
According to an obituary from Horton's Dishon-Maple-Chaney Mortuary, Postma, of Ozawkie, attended Jefferson West Schools for the past four-years. He was currently a sophmore at Jeff West High School and a member of the school's basketball and baseball teams.
A onetime Effingham resident, Postma attended the Atchison County Community Schools prior to attending Jefferson West.
A celebration of life service for Postma is planned for Saturday morning at 11:00 at Jefferson West High School Gymnasium.
Among his survivors are his mother, Kelli Parkey, of Effingham, his father, Michael Postma, of Ozawkie, a brother, and five sisters.
According to a report from the Kansas Highway Patrol, the fatal wreck happened on K-4 Highway, in Meriden, around 9:30 Sunday morning.