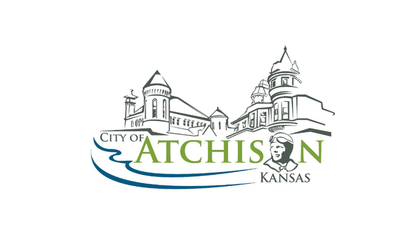 (KAIR)--The dangerous headstone policy at Atchison's Oak Hill Cemetery is under review.
That word is delivered in a news release issued Friday by the City of Atchison.
The release notes the review follows public feedback.
The policy being questioned is an ordinance approved at the January 21 meeting of the Atchison City Commission due to concerns over aging monuments at the cemetery.
At that time, it was decided that monuments deemed dangerous would be removed and replaced with a metal plaque. The removed monuments would be placed in storage and destroyed after three years if they are not claimed.
However, voices of opposition have been heard, including those who spoke during the February 3 meeting of the Commission. "Do we want to be known as the town that destroys headstones?" Atchison resident Myrna Mcconnaughey asked the Commission at that time.
The release announcing the policy review states that the headstones in question average more than 100-years-of-age, and "it is not the intention of city leaders to spend public taxpayer dollars on the repair of privately-owned headstones." However, despite that concern, the release says Commissioners and city staff "will seek to work with concerned parties in an attempt to find an amicable solution," adding that "staff is currently researching alternative solutions and would welcome any public suggestions as to how to handle dangerous headstones moving forward."
The City of Atchison inherited Oak Hill Cemetery by state statute in 1982 after a privately held cemetery board disbanded.