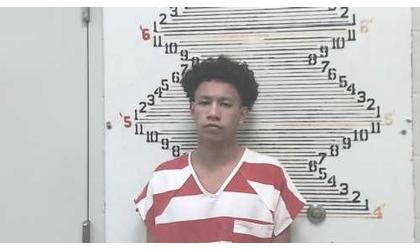 Jason Porter/Photo credit: Brown County Sheriff's Office
(KNZA)--A rural Hiawatha teenager, convicted on a child sex-related charge involving a 13-year-old, has been placed on probation.
19-year-old Jason Porter was sentenced Monday in Brown County District Court to 8-months in prison on a felony count of unlawful voluntary sexual relations. The sentence was then suspended and he was placed on 18-months supervised probation.
Porter pleaded no contest to the amended charge in December. He had original been charged with aggravated indecent liberties with a child.
Porter was arrested last May following an investigation by the Hiawatha Police Department.