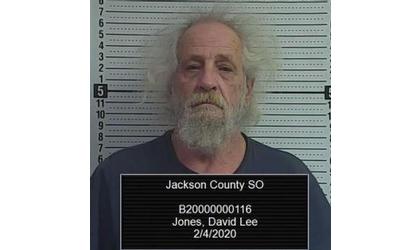 David Lee Jones (Credit: Jackson Co Sheriff's Office)
A Holton man is accused of sex crimes involving a child.
According to Jackson County Sheriff Tim Morse, 69-year-old David Lee Jones was arrested Tuesday on a Jackson County District Court warrant charging him with aggravated indecent liberties with a child under the age of 14, and for promoting obscenity to a minor.
According to the release, Morse said the warrant was issued following an investigation by his office that included the execution of a search warrant January 21 at Jones' residence, located at 307 Vermont Street, in Holton.
Following his arrest, Jones was booked into the Jackson County Jail.
His bond is set at $100,000.