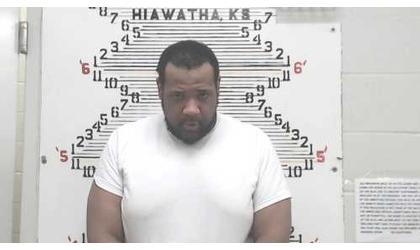 Avery Steward ( Credit: Brown Co Sheriff's Office)
(KNZA)--A 27-year-old Hiawatha man was arrested early Wednesday morning on drug charges.
According to a news release from Hiawatha Police Chief John Defore, shortly before 2:00 officers with Hiawatha Police Department made contact with the occupants of a residence located 408 South 11th Street in an attempt to serve a felony arrest warrant for Avery Steward.
Defore said officers located Steward and he was arrested without incident. He said at the time his arrest, Steward was allegedly attempting to conceal suspected illegal drugs and drug paraphernalia on his person.
Steward was booked into the Brown County Jail on an outstanding warrant for failure to appear, felony possession of illegal drugs and possession of drug paraphernalia.
He is currently being held on a $2,500 bond.
The case has been turned over to Brown County Attorney Kevin Hill for prosecution.
The Brown County Sheriff's Department assisted.
Steward was among four individuals arrested late last month at the same location on drug charges.