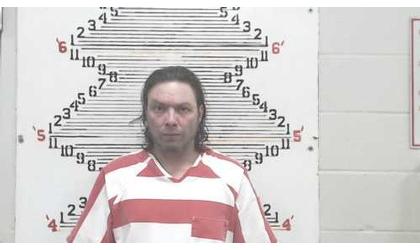 Jeffrey Petersen/ Credit: Brown Co Sheriff's Office
(KNZA)--A Fairview man has been charged with electronic solicitation of a child.
38-year-old Jeffrey Petersen has also been charged in Brown County District Court with a misdemeanor count of harassment by telephone.
Brown County Attorney Kevin Hill says Petersen was arrested January 6 following an investigation by the Hiawatha Police Department that included the execution of a search warrant for digital media.
He is accused of using an electronic device to entice or solicit a child born in 2003 to commit or submit to an unlawful sexual act. In addition, Petersen is accused of harassing the victim by phone.
He remains in the Brown County Jail , held on a $50,000 bond.
A preliminary hearing is set for today ( January 15).