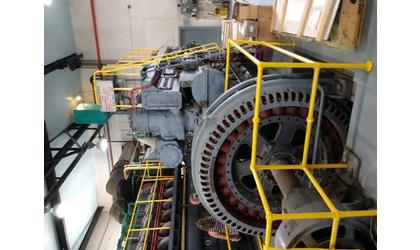 (KLZA)-- The Falls City Council has approved a recommendation from the Board of Public Works to spend nearly $52,600 to repair a turbo charger on an electrical generation engine at the power plant.
Utility Superintendent Ray Luhring told Council members this is one of the more important engines at the plant, it can be operated during non-emergencies because of emission equipment and the ability to start the engine quickly.
Luhring says it's not easy to get these types of repairs made. A crack developed in the turbo charger. The company that repaired the engine before would have required that the new casing be built overseas requiring the city to pay duty charges along with the repair bill. New Power Production Manager was able to find one other place in the U.S., to have the casing built.
Even paying the original company more than $5-thousand for work already done, the savings to the city will be around $10-thousand.
Luhring said keeping the engine running is an important part of agreements Falls City has with other entities.