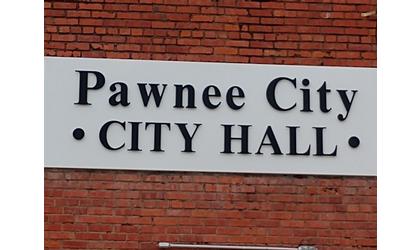 (KLZA)-- For a second time, Charlie Hatfield has agreed to fill the vacant Mayor's position in Pawnee City.
During the Monday night Council meeting, Council members voted to formally accept the resignation of Mayor Deb Klein submitted during the November 12, Council meeting.
Hatfield is currently the President of the City Council and will be sworn in as Mayor during the December 10 Council meeting. Hatfield previously assumed the office of Mayor when Deb Klein resigned for health reasons in June of 2016. He served until Klein won election as Mayor again in 2018.
Hatfield did not seek the Mayors seat during the election choosing to seek a return to the City Council.
Klein said in her letter of resignation she thought the Council would pull together and work together for the betterment of the City and its' citizens, but unfortunately, didn't feel it was happening.
Klein said "if we can't work together as a unit, we will never accomplish anything."
Later in the meeting the Council accepted a letter of resignation from City Foreman Clint Johnson which is effective December 1. Spencer Cumley will serve as the interim City Foreman.