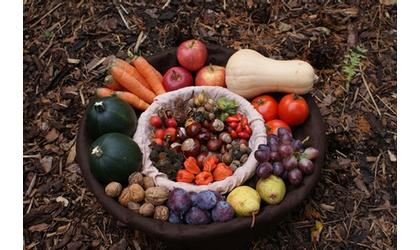 (MSC News)--Community Thanksgiving dinners are planned Thursday in Hiawatha, Holton and Seneca.
In Hiawatha, the 37th annual Community Thanksgiving Dinner is once again being sponsored by the Melster family and the First Baptist Church. It will take place 12 to 1:00 at the Church located at 210 Lodge Road, with deliveries beginning at 11:00.
Volunteers and contributions are needed to make the dinner a success. For meal reservations, volunteering or contributions, visit the church's website at fbchiawatha.org or by call the church at ( 785) 742-3423.
In Holton, the annual Community Thanksgiving Dinner will be held from 11 to 1 at the Evangel United Methodist Church Family Life Center.
Anyone interested in helping with donations of food, volunteering time, money, or to place an order for carry-out or delivery of a meal, is encouraged to call ( 785) 986-6653.
In Seneca, the 20th annual Community Thanksgiving Dinner will be held from 11:30 to 1:00 in the basement of the United Methodist Church located at 7th and Main.
The free dinner is sponsored by the Seneca United Methodist Church in appreciation for the community support of church activities and anyone in the community is invited to attend.
Your encouraged to call 785-336-3236 by Wednesday evening to order a delivered meal or to pick up a meal. Leave your name, address, phone number and number of meals desired on the answering machine.