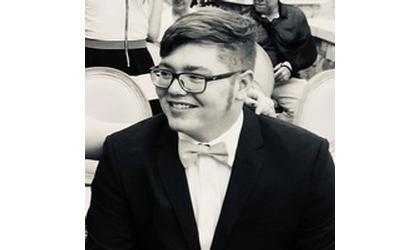 Ian Miller (Credit:Chapel Oaks Funeral Home in Hiawatha)
(KNZA)--Funeral services are set for the 16-year-old Hiawatha High School student killed early Sunday morning in a Brown County crash.
Ian Miller will be remembered Friday during a service at the First Baptist Church of Hiawatha.
The service will be held at 12 noon, which the obituary from Hiawatha's Chapel Oaks Funeral Home calls Ian's "favorite part of the day."
Miller, a member of the class of 2021, was involved in forensics and track and field. A member of Boy Scout Troop 313, Miller planned to enlist in the United States Marine Corps on his next birthday.
According to the Kansas Highway Patrol, Miller was a passenger in a Toyota Corolla that wrecked around midnight Sunday at the intersection of U.S. Highway 36 and Horned Owl Road, west of Hiawatha.
Four other teens were left injured in the wreck.