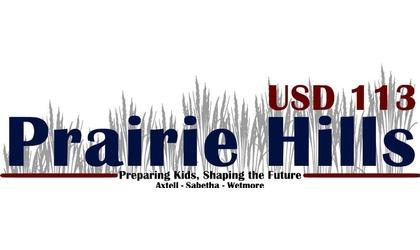 (KMZA)--The Prairie Hills USD 113 Board of Education has approved adjustments to the " Standards of Solvency and Viability" document approved by the board in October 2016.
Superintendent Todd Evans said the Board voted Monday evening to adjust the viability document within the strategic plan as presented by Board member Kent Saylor.
Evans said the campus revenue allocations in the supplemental general fund will go through a formula that takes property valuation into consideration as opposed to the previous formula that relied on weighted enrollment.
The changes were approved on a 6-1 vote, with board member Kathy Lippert casting the lone dissenting vote.
In other business, Evans said the Board approved a proposal from Hansen Design Architects for a facility study of Sabetha Elementary School. In addition, the firm will look at space at Sabetha High School and recommendations for Axtell and Wetmore. The preliminary architectural work will be done for a fee not to exceed $6,000.
The Board held the meeting at the Axtell Public School where they toured the recently remodeled areas of the school.