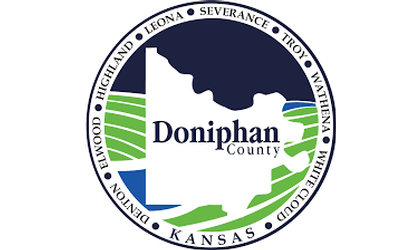 (KNZA)--KANZA Mental Health plans to sell its current office building in Troy, and move to another location in the Doniphan County community.
KANZA CEO David Jasper met with the Doniphan County Commission Monday to update them on the status of the building located at 134 East Walnut Street, on the north side of the square.
Jasper said the building is starting to need some work to the roof and other areas.
He said they are in the process of entering into a long term lease agreement for office space at 135 North Main Street. Jasper said the building, located adjacent to the Troy Library, is ADA accessible.
KANZA purchased the current building in 2014.
In other business, Doniphan County Aging Adminstrator Peggy Wood presented the Commission with bids for the construction of a 12 by 30 foot lean to on the east side of the Highland Center Citizens Center over the ADA accessible ramp.
The Commission accepted a bid from Smith Plumbing, of Troy, in the amount of $5,750.
It was among three bids received.