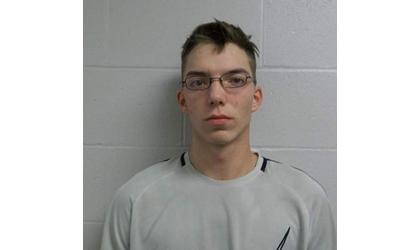 Brandon Ogden/Credit: Nemaha Co Sheriff's Office
(KMZA)--A Seneca man has been sentenced to nearly 13 years in prison on a charge of rape.
Nemaha County Attorney Brad Lippert said 22-year-old Brandon Ogden was sentenced September 26 to 155 months in prison on the felony charge.
After serving his prison sentence, Lippert said Ogden will remain on parole, with electronic monitoring, for the rest of life. In addition, he must register as a sex offender for the remainder of his life.
Ogden pleaded no contest to the charge in August for engaging in sexual intercourse with a child under 14 years of age. In exchange for the plea, two additional child sex-related charges were dismissed.
Ogden was arrested in August of last year following a joint investigation by the Seneca Police Department and Nemaha County Sheriff's Office.