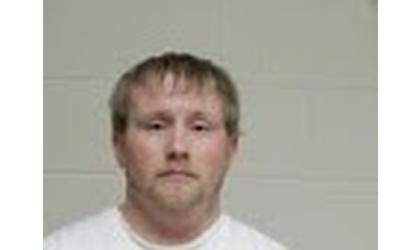 (KLZA)-- The Falls City Police Department is asking the public to contact them if they have information on a Falls City man wanted on felony warrants.
A news release from the police department said an officer stopped a vehicle driven by 35--year-old Keith A. Ferris around 6:40 A.M. Saturday, September 21 in the 1700 Block of Abbott Street.
Ferris could not produce proof of insurance so was not allowed to drive the car and left the scene.
During a search of the car, substances suspected to be methamphetamine, marijuana, dextroamphetamine and drug paraphernalia were located.
At about 10 o'clock that morning, Falls City police officers attempted to contact Ferris at a home at 924 Harlan Street. A search warrant was executed as part of the investigation. During the search of the residence, officers found suspected oxycodone, methamphetamine, heroin, marijuana and drug paraphernalia.
26-year-old Samantha Liming was arrested at the scene and taken into custody on charges including felony charges of possession of oxycodone and possession of heroin in addition to misdemeanor charges of possession of marijuana and possession of drug paraphernalia.
An arrest warrant has been issued for Ferris on felony charges of possession of methamphetamine and marijuana with intent to distribute within one thousand feet of a playground, possession of oxycodone and possession of dextroamphetamine. In addition, Ferris is facing misdemeanor charges of child abuse and possession of drug paraphernalia.
The police department asks that anyone with information regarding the whereabouts of Ferris to contact them at 402-245-4422.