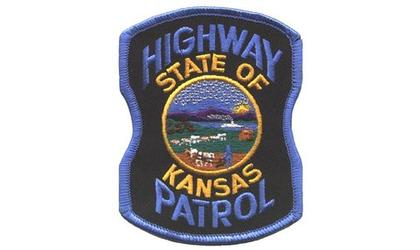 Kansas Highway Patrol
(KNZA)--A Sunday afternoon single-vehicle Jackson County wreck sent an elderly Soldier man to the hospital.
The Kansas Highway Patrol reports 78-year-old Jimmy Mitchell was westbound on K-16 Highway, west of Holton, when his pickup truck left the roadway, went down an embankment, and struck two barbed wire fences. The vehicle continued through a field where it went through a third fence before striking a barn.
Mitchell was transported to the Holton Community Hospital with what the Patrol described as suspected minor injury.
The Patrol says its not known if Mitchell was wearing a seatbelt when the wreck happened around 2:00 Sunday afternoon.