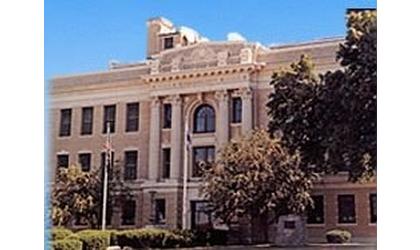 (KLZA)-- Richardson County Commissioners approved a 6-month extension for the Richardson County Sheriff's Office with current software provider, ITI when they met Tuesday.
County I.T. Person Joe Buckminster said ITI would not allow a 3-month service agreement. Buckminster recommended the 6-month agreement be approved to allow the Sheriff's Department sufficient time to move all date accurately and securely from the current system to the new CRIMES software program the county will be switching to.
Mr. & Mrs. Charles Mack spoke in favor of vacating a portion of 713 Road, running west a half-mile from 643 Avenue. No one else was in attendance to speak during the public hearing.
County Building Maintenance Technician Tyler Cooper recommended the disposal of surplus vehicles. Commissioners approved advertising for sale during the Frederick Consignment Auction September 7 a Dodge Durango, A Ford Taurus; a Ford Windstar van; a Crown Vic and a Dodge Ram pickup.
Beckie Cromer presented the quarterly report from EDGE and presented the economic development organizations request for continued funding support in an amount of $25-thousand.