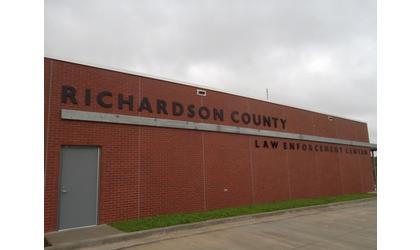 (KLZA)-- Richardson County Sheriff Don Pounds took his case for a pay raise and better benefits for his Deputies to the public last Thursday evening in Humboldt.
The Sheriff's office is currently understaffed on deputies having recently lost three deputies, two of them strictly due to the insurance package.
By statute there can be up to nine Richardson County Deputy Sheriff's. Pounds would also like an additional person strictly to serve as a resource officer in the schools.
Sheriff Pounds was highly critical of the health insurance plan for Richardson County employees, calling it substandard and poor quality.
The County pays for the employee's insurance but does not contribute to the family insurance plan. Pounds said it carries a $9-thousand dollar deductible and the family plan has a monthly premium in excess of $1,300.
At the current staffing level, the Sheriff says there are times when only one deputy is on duty and he says that is dangerous. The Sheriff said they are getting more calls involving guns and violence.
Recently a proposal was presented to Richardson County Commissioners for pay raises for the deputies. According to figures distributed during the meeting, a County officer would need to receive a 58.55 percent pay increase in wages and benefits to be comparable to the Falls City Police officers. That would amount to an hourly pay increase of approximately $12 - $13 per hour.
The Sheriff said the Falls City Police Officers are not overpaid, noting they deserve their pay.
Pounds asked for the public's support for the pay raises, even though it will take additional tax money to pay for the increases.