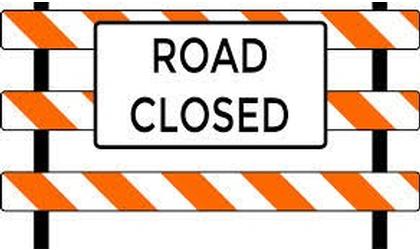 (KAIR)--U.S. Highway 59, east of Atchison, Kansas, has closed.
That came Thursday afternoon, May 21, as Missouri River floodwaters again impacted the Buchanan County, Missouri travel route.
According to a news release issued Thursday by the Missouri Department of Transportation, the highway is closed from Atchison to Rushville, Missouri.
U.S. Highway 36 is suggested as an alternate route.
A release issued Thursday by the Kansas Department of Transportation notes that the Amelia Earhart Memorial Bridge, which connects Atchison to Buchanan County, will remain open to local traffic only.
The highway reopened May 16, following a May 8 closure due to floodwater across the roadway. That closure followed an April reopening after the highway was shut down in March due to flooding.
According to a release from Atchison County Emergency Management Director Wes Lanter Tuesday morning, the National Weather Service is forecasting the Missouri River, at Atchison, to crest at 27.2 feet Thursday morning. However, it's possible the level could be higher, based on forecast models.
Meanwhile, the Kansas Department of Health and Environment is cautioning residents to stay out of Kansas waterways because of the recent flooding and associated unsafe water quality conditions.
The agency, in a news release, said that in addition to the physical dangers associated with entering swift moving flood waters, the potential for high levels of pathogens in those waters exist.
KDHE anticipates elevated levels of pathogens in rivers and streams across the state because of runoff.
Additionally, over the past several days, numerous wastewater systems have experienced bypasses of sewage that enter local streams.
Individuals are advised to avoid contact with waterways and to restrict pets and livestock from entering streams and allow flood waters time to recede.