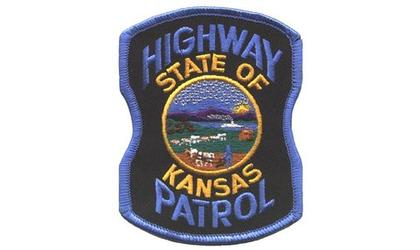 Kansas Highway Patrol
(KAIR)--A Meriden teen was transported for hospital care following a single vehicle late Monday afternoon Jefferson County wreck.
According to a report from the Kansas Highway Patrol, it happened shortly before 5:00 when 17-year-old Montana Grahem was westbound on Northwest 62nd Drive.
Her PT Cruiser hit a large hole in the dirt road, and the Patrol said she overcorrected, causing the car to rotate 180 degrees into the south ditch. It then struck a tree and rotated 180 degrees to the west, and stopped in a wooded area.
Grahem was transported to Topeka's Stormont Vail for treatment of what the Patrol called a possible injury.
Grahem was buckled up at the time of the wreck.