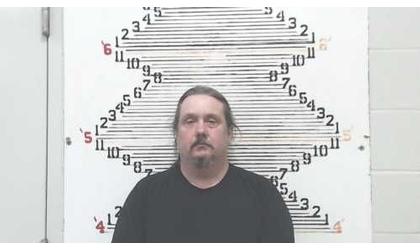 David Cattrell/photo credit: Brown Co Sheriff's Office
(KNZA)--A Hiawatha man has been arrested on felony charges of sexual exploitation of a child and breach of privacy.
Brown County Attorney Kevin Hill said 54-year-old David Cattrell was arrested Friday evening following an extensive investigation by the Hiawatha Police Department.
Hill said the investigation included the execution of a search warrant for the seizure and examination of digital devices, forensic examination of cellular phones and other digital devices.
The examination was conducted by the Hiawatha Police Department's digital forensics unit, the U.S. Secret Service's digital forensics unit and digital forensics analysts with Homeland Security.
Cattrell was booked into the Brown County Jail and later released on a $50,000 bond.
He's scheduled to make his first appearance in court April 22nd.