Meth purchased from street gang leads to prison
03/25/2019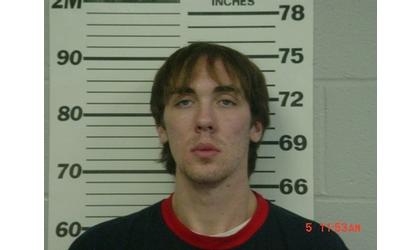 Earnest Crawford III (File booking photo credit of the Atchison Co Sheriff's Office)
(KAIR)--An Atchison man will serve 9-years in federal prison for trafficking in methamphetamine that authorities say was purchased from a Chicago-based street gang.
That word came Monday in a news release issued by the office of U.S. Attorney Stephen McAllister.
30-year-old Earnest Preston Crawford III was sentenced after pleading guilty to possession with intent to distribute methamphetamine.
In his plea, Crawford admitted that investigators arranged to make a series of controlled buys from Crawford at his Atchison residence, located in the 600 block of North 10th Street.
The release states that investigators learned that Crawford was getting his meth supply from members of the Satan's Disciples street gang, purchasing pounds at a time for $6,000 to $10,000.
McCallister, in the release, commended the Atchison Police Department for the role they played in the case, as well as the KBI, and the DEA.
© Many Signals Communications
You will need to be logged in to leave a comment.
Please Login The posting of advertisements, profanity, or personal attacks is prohibited.
Click here to review our Terms of Use.