U.S. Hwy 59 closes, water rescue follows
03/20/2019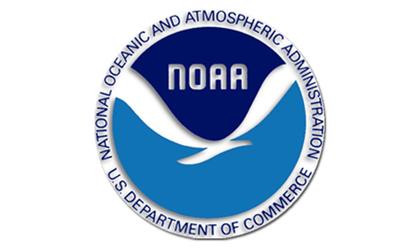 (KAIR)--Self-evacuations began late Thursday morning in Buchanan County, Missouri, east of Atchison, Kansas. A short time later, the decision was made to close U.S. Highway 59 through the flooded area. Hours after the closure, area rescue crews were involved in a water rescue operation.
US 59 at the state line just before the bridge into Atchison, KS, closed due to water over the road. pic.twitter.com/EYfolUrtOM

— MSHP Troop H (@MSHPTrooperH) March 21, 2019
Shortly before 11:00 Thursday morning, Atchison County Emergency Management Director Wes Lanter relayed the evacuation communication between his office and Buchanan County authorities to MSC News.
Lanter Thursday morning said residents of Sugar Creek, Winthrop, and the Missouri Bottom area were called on to voluntarily evacuate as a full levee breach was reported in that area.
U.S. Highway 59, due to flood waters, was closed by Thursday afternoon, followed by the closing of the Amelia Earhart Bridge to all eastbound traffic, leaving Kansas motorists traveling into Missouri needing to take alternate routes.
On Friday morning, the Missouri Department of Transportation announced the closing of Buchanan County Route 45 from the intersection of U.S. Highway 59 to Woolston Road in Platte County due to the flooding.
Late Thursday afternoon, Lanter confirmed that area rescue crews were engaged in a water rescue effort. "A black SUV tried to drive through flood waters, westbound [on U.S. 59] from the Y to the City of Atchison, made it a very little way into the actual flood waters and the [SUV] stalled. They called for emergency services. Atchison County Rescue and EMS was paged to the scene, also the [Missouri State Highway Patrol] Water Patrol. The Missouri Highway Patrol was able to put their boat in and get to the person stuck in their vehicle and extricate them out."
Lanter said the situation serves as a reminder of the danger of attempting to drive through flood water. "It's very hard to navigate flood waters," Lanter told MSC News. "Definitely we need people not to drive through flood waters, and not to stand or walk through flood waters. A very small amount of water can knock you off your feet and sweep you away."
Lanter added that all physical contact with flood water, which could be contaminated, should be avoided. "That water is very dirty. You don't know what is in it at this time, what it's flooded through." He added that the Atchison County Health Department, in Atchison, is offering free tetanus shots to anyone who comes in contact with flood water.
The National Weather Service calls for the Missouri River to crest Friday.
That follows days of forecasts calling for the river to crest Thursday.
As of Thursday afternoon, the river level at Elwood, KS stood at 29.32 feet. A crest of 30.1 feet is expected Friday afternoon.
Flood stage is 17 feet.
A mandatory evacuation goes into effect at 30 feet, and that possibility was addressed during a Wednesday evening community meeting in Elwood.
As of Thursday afternoon, the river level at Atchison, KS stood at 30.2 feet, with a crest of 31.8 feet forecast for Friday afternoon.
Flood stage is 22 feet.
A record high crest was recorded at 31.63 feet in July 1993 in Atchison.
Water from the Missouri River coming over the levee on the Missouri side at the bridge going into Atchison, Kansas. pic.twitter.com/R8gXACyG1d

— MSHP Troop H (@MSHPTrooperH) March 21, 2019
Kansas Governor Laura Kelly has signed an executive order easing motor carrier regulations to assist with flood relief.
According to a news release issued by Kelly's office Thursday afternoon, March 21, the executive order will "expedite emergency relief and restoration efforts associated with recent flooding in Kansas and neighboring states."
The release said it will temporarily exempt commercial motor carriers and operators from Parts 390 through 399 of the Federal Motor Carriers Safety Regulations while traveling in Kansas and directly participating in disaster operations.
The executive order was signed Wednesday. "Yesterday, I signed an executive order waiving fees and easing regulation on motor carriers to assist with transporting relief to flood affected areas," Kelly said in the release. "I'm grateful for the work of our emergency management team and the Kansas National Guard during this critical time. It's important communities in both states receive the aide they need immediately."
The regulation exemptions include licensing, certification and permitting; fuel tax permits, and other rules that will allow motor carriers to more quickly bring in necessary supplies and equipment to aid in relief efforts.
Heavy rains and spring snow melts are causing moderate flood conditions along the Missouri River in several states, including Kansas, and is expected to increase to major flooding in the next few days.
Doniphan, Marshall and Jefferson Counties have issued local disaster declarations and Kelly signed a state declaration for Doniphan County on March 15.
Currently, potential flooding in the state would primarily affect farmland and not residential areas.
The State Emergency Operations Center in Topeka has been activated to a 24/7 level to monitor weather conditions and support local emergency management operations.
Kelly Thursday planned to tour the area impacted by flooding with the Kansas National Guard, the Kansas Department of Emergency Management, and the Kansas Water Office.
© Many Signals Communications
You will need to be logged in to leave a comment.
Please Login The posting of advertisements, profanity, or personal attacks is prohibited.
Click here to review our Terms of Use.