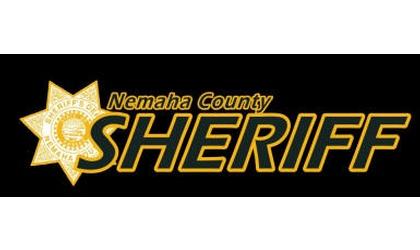 (KMZA)--Authorities say a female suspect crashed a stolen vehicle Thursday evening after leading Nemaha County authorities on a pursuit.
According to a press release from the Nemaha County Sheriff's Office, the chase began after the Seneca Police Department responded to a call just after 5:00 regarding a person who was littering in the parking lot of the Seneca Dollar General.
When police arrived, the suspect fled, and the pursuit began.
Nemaha County Sheriff's deputies responded to the vehicle pursuit, which went through the cities of Seneca and Corning, and reached speeds of 100 miles an hour.
The pursuit ended shortly after 5:30 after the suspect crashed the vehicle just west of the intersection of 56th and G Roads.
The female suspect was taken into custody and is receiving medical treatment.
Authorities are still trying to verify her identity.
The release said the vehicle she was driving had been reported as stolen from St. Joseph, Missouri.
The Kansas Highway Patrol is working the crash scene.