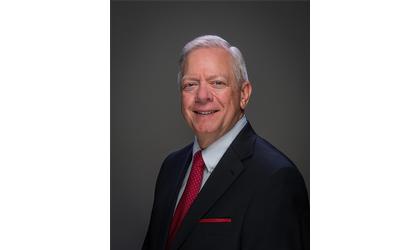 Steve Handke/Submitted photo
(KAIR)--A local banker has been nominated for a role of national leadership.
The Independent Community Bankers of America has announced the nominees for the 2019-2020 board of directors, and among them is Steve Handke.
Handke, Past Chairman of the Community Bankers Association of Kansas, is the President of Everest-based Union State Bank.
According to the Union State Bank website, Handke has held that role of leadership since 1990.
In an email to MSC News, Handke says he is honored to be the first Kansas community banker nominated to serve on the national board, which he calls "a powerful and respected voice for community banking in Washington."
According to a news release, "the Independent Community Bankers of America creates and promotes an environment where community banks flourish."
Handke says that "as banking is rapidly changing due to new regulations and technologies, it is virtually important to our rural communities that community banking remain strong."
Handke calls Everest "an amazing little community," adding that he hopes to carry his 35-years of passion for small towns and their banks to an important seat at the table in Washington D.C."
The ICBA's Board of Directors will vote on the nominations during the 2019 ICBA national convention to be held in Nashville, Tennessee March 18-22.