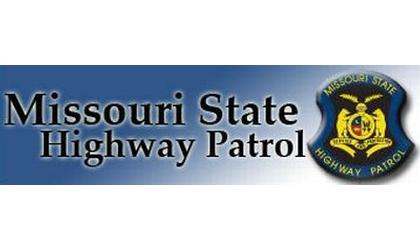 (KAIR)--A Rushville, Missouri woman and a Saint Joseph, Missouri man suffered injuries following a two vehicle, Saturday afternoon wreck on a slick Buchanan County roadway.
The Missouri State Highway Patrol reports it happened 4-miles south of Faucett.
According to the Patrol, a pickup truck, driven by 20-year-old Colby Crockett was eastbound on Missouri 116 when the vehicle slid on the snow and ice covered roadway.
Crockett could not stop at the stop sign at the intersection with Missouri 371.
The driver of a car, southbound on 371, swerved in an attempt to avoid a collision, but the front of Crockett's truck struck the passenger side of the car.
Crockett and a passenger in the car, 23-year-old Markos Lawhon, were both transported to Mosaic Life Care, in Saint Joseph, by Buchanan County Ambulance, for the treatment of what the Patrol called moderate injuries.
The driver of the car, from Dearborn, Missouri, was not hurt.
The Patrol said everyone was buckled up at the time of the wreck, which occurred shortly after 1:00 Saturday afternoon.