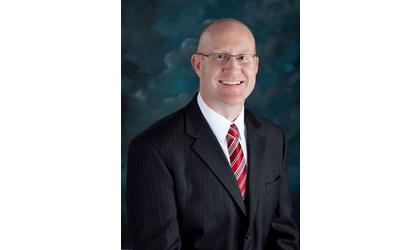 Kevin Reiman, Superintendent Auburn Public Schools
(KLZA)-- The Auburn, Nebraska Board of Education has voted to suspend Superintendent Kevin Reiman with pay.
Following the vote, during a special Board of Education meeting Wednesday afternoon the Board went into executive session.
The Board has made no comment on the situation during the meeting and phone calls and e-mails for clarification by MSC News were not returned.
A large group of students, teachers and patrons attended the meeting Wednesday, but no one from the audience was allowed to speak during the meeting.
The Auburn School Board also met in closed session December 21 to discuss personnel and to consider potential action regarding an administrators continued employment, but following a closed session, no action was taken.
Reiman has worked for the Auburn School District since 1997 having served as a counselor, coach, principal and currently as Superintendent.