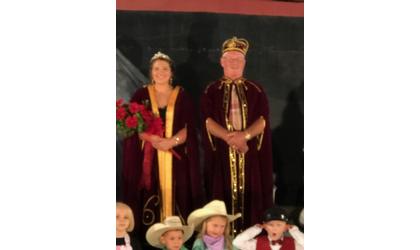 2018 Fair Royalty
(KLZA)--The Humboldt Falls Festival and Coronation Program served as the kickoff event for the 2018 Richardson County Fair in Humboldt Wednesday evening.
Crowned as Queen of the Fair was Randee Witt, daughter of Rich and Susan Witt of rural Salem. Randee is a senior at Falls City Sacred Heart.
1st runner-up was Journey Vaughan and the second runner-up was Matalyn Stalder.
Crowned King of the Fair was Mike Blecha. Named as the Humboldt Woman of the Year was Janice Dahlke