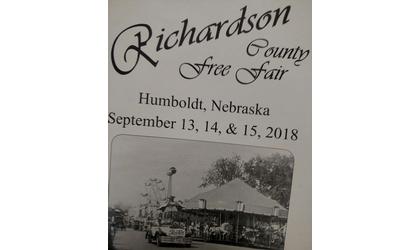 (KLZA)--The Richardson County Fair gets underway with the Humboldt Falls Festival and Coronation Program Wednesday evening at 7.
The theme for the fair this year is "Be Our Guest"
The coronation program will be held in the Humboldt City Square Park. The Queen and King will be crowned and the "Woman Of The Year" will be honored.
Once again the D.C. Lynch Shows carnival will be set up around the Square and be operating Wednesday through Saturday.
Thursday through Saturday there will be free entertainment with shows at 2 and 8 p.m. on stage in the park.
Thursday the act is the Matt's Family Jam, a modern-day family show band from Branson, Missouri featuring everything from classic hits to current favorites as well as some original songs.
On Friday, Southern Fryed will perform, featuring Rocky Mountain Country music with roots in southern rock.
On Saturday, Dylan Bloom will perform. Bloom is a singer/songwriter from North Bend, Nebraska.
The free entertainment is sponsored by the Richardson County Agricultural Society and the Humboldt Chamber of Commerce.
Prior to the free acts on Thursday evening, the 100 Year Pioneer Farm Family Award will be presented to the Whitfield Family and the 150 Year Pioneer Farm Family Award will be presented to the Arnold Family.
On Thursday, Friday and Saturday mornings there will be parades around the Square beginning at 11.
There will be exhibits in the Ag Building, a kiddy tractor pull Friday afternoon and an antique tractor show all day on Saturday.