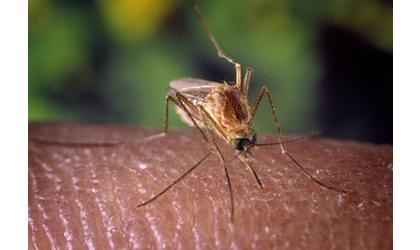 (KLZA)--Mosquitoes from two trapping locations in Richardson County have tested positive for West Nile Virus.
The Nebraska Department of Health and Human Services and Southeast District Health Department continue to track the presence of West Nile Virus in the region.
West Nile Virus can be transmitted to people through the bite of an infected mosquito. Mosquitoes get the virus when they feed on infected birds. The disease does not spread from person to person.
Citizens are encouraged to report dead birds to the Department of Health and Human Services or Southeast District Health Department to help determine if West Nile Virus testing is needed.
If you are going to be outside you should:
Wear long-sleeved shirts, socks and long pants to prevent mosquito bites.
Use repellents containing DEET, picardin, oil of lemon eucalyptus or IR3535.
Limit outdoor activity around dusk and dawn when mosquitoes are most active.
Drain standing water around your property and keep water in swimming pools, ponds, and water troughs circulating or treated with "Mosquito Dunks."
While most people infected with the virus show no symptoms, some may have high fever, severe headaches, tiredness and or a stiff neck that can last several days to several weeks.
Last year, there were 8 human cases of West Nile Virus in Nebraska with two deaths attributed to the virus.
For more information about West Nile Virus, go to: www.dhhs.ne.gov/wnv
For questions you may also contact the Southeast District Health Department toll free at 877-777-0424.