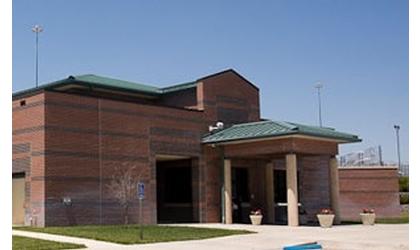 Tecumseh State Prison
(KLZA)--The Nebraska State Patrol is investigating an incident that occurred Friday at the Tecumseh State Correctional Institute, resulting in injuries to an inmate.
According to a release from the Nebraska Department of Corrections, shortly before 10 Friday morning the cell doors on a 16-cell single-person restrictive housing gallery opened in error. The doors are operated by a computerized system, with the cause of the errors under investigation.
The inmates were in their cells and were directed to remain inside, but came out into the gallery and refused to return to their cells. No staff members were on the gallery at the time.
One inmate was assaulted by one or more of the others and received serious injuries. The injured inmate was removed from the gallery and received medical treatment. Another inmate sustained non-serious injuries.
Staff members utilized chemical agents to clear the gallery but inmates again refused an resisted, starting a fire in a cell. The Tecumseh Volunteer Fire Department responded to the fire which was controlled in one cell.
No staff members were injured but one staff member sought medical attention for possible smoke exposure.
All inmates on the affected gallery were accounted for.