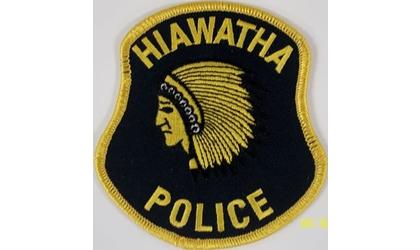 Editors note: the following was submitted by Hiawatha Police Chief John Defore
This year's National Night Out was a huge success thanks to our long time sponsors; Sonic, Walmart, Casey's, Nigus Retail Liquor, Seneca Wholesale, Citizens Bank, and Farm and Home. Please help us in thanking these businesses wherever you go through them. We had in the neighborhood of 600 people that came out to help us celebrate National Night Out.
Businesses and organizations that had booths at this years' event are as follows; Brown County Mothers Association. Brown County Juvenile Services, NEKCAP, Brown County Sheriff Department, Karen Sweet (with her balloon pets) NEK AAA, Horizons Mental Health, Thrivent Financial, and Squad 48
A special thanks to Sheriff Merchant and the Brown County Sheriff Office for conducting a car seat check lane. We always want to promote safety at all of our public functions. In Hiawatha, all car seat checks and education are handled through the Brown County Sheriff and the Hiawatha Community Hospital.
As with years past, the festivities kicked off at 6pm and included a free public swim at the pool from 7pm to 9pm. We would like to thank Hiawatha for coming out this year it was a great event and we all had a lot of fun and we hope next year will be even bigger. Next year will be our 25 year for National Night Out in Hiawatha and we are going to make it our best one yet.
Respectfully,
John A. Defore
Chief of Police