Area SE Neb primary election results
05/16/2018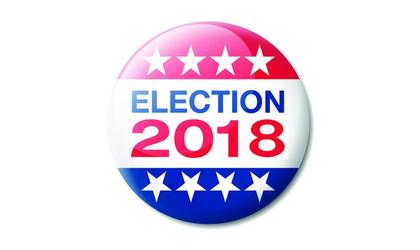 Winners in Tuesday's Primary Election in Nebraska will advance to the November General Election.
Richardson County
1st District County Commissioner: Republican Primary:
John Caverzagie 190
Kayla Richey 65
( Winner will face Democrat John R. Coonce in November)
Falls City Mayor: ( top 2 advance)
Carla Rhodd 223
Shawna Bindle 220
Judy Murphy 211
Jonathan Kirkendall 113
Falls City Ward II Council ( top 2 advance)
Lucas Froeschl 117
Kaylie Ractliffe 39
Chris Simon 38
Falls City Ward 2 would be a mandatory recount between Kaylie Ratcliffe 39 votes; and Chris Simon 38 votes. Chris Simon is waiving the right to the mandatory recount. So, Kaylie Ratcliffe and Lucas Froeschl will advance to the General Election.

Humboldt Mayor ( top 2 advance)
Robert Mendenhall 106
Dale Oehm 74
Ted Schuler 38
Jamie Dorney 7

Humboldt Ward I Council ( top 2 advance )
Doris DeJong 51
Jan Wilhelm 37
Michael Arreguin 17

Humboldt Ward II Council ( top 2 advance )
Kendra Douglas 58
Dustin White 47
Heather J. Schuler 16
Unofficial results from Pawnee, Nemaha and Johnson Counties
Pawnee County
Treasurer – Republican Primary
Stephanie Cumro Rauner 268
Cindy Johnson ( current deputy treasurer) 263
Nemaha County
1st District Commissioner – Republican Primary
Michael Hall ( incumbent) 139
Eric Shelton 61
Jim Biaggi 56
( winner will run against Democrat Michael Sullword in November)
3rd District Commissioner Republican Primary
Marvin Bohling ( incumbent ) 104
Larry Holtzman 104
Gregory Cook 79
( winner will run against Democrat Michael Weiss in November)
County Assessor – Republican Primary
Mallory Lempka ( incument) 422
Wendy Jo Hemmer 303

Johnson County
District 1 County Commissioner ( Republican Primary)
Scotty Gottula ( incumbent) 143
Michael McPherrin 29
( no Democrats filed )
Sheriff ( Republican Primary )
Scott Walton ( incumbent. Seeking 3rd term ) 583
Richard Hardesty Jr. 242
( No Democrats filed )
© Many Signals Communcations
You will need to be logged in to leave a comment.
Please Login The posting of advertisements, profanity, or personal attacks is prohibited.
Click here to review our Terms of Use.