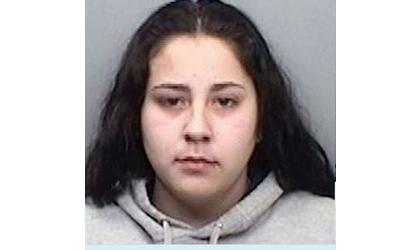 Mickayla Henry
(KNZA)--Charges have been filed in connection with a fatal hit-and-run last month that claimed the life of a St. Joseph man.
KQ2-TV reports 20-year-old Mickayla Helfrey has been charged with a felony for leaving the scene of an accident that resulted in the death of 30-year-old Randy " Scott" Hardin on November 26th as he was riding his motorcycle on King Hill Avenue.
According to court documents, Helfrey made a left turn from West Kansas Avenue to travel north on to King Hill Avenue with Hardin traveling toward her.
Police said that Helfrey stopped her vehicle and Hardin's motorcycle went down on its side. Hardin was ejected off the bike and struck the front driver's corner of Helfrey's car. Helfrey then allegedly left the scene.
Hardin was transported to Mosiac Life Care in St. Joseph where he later died from his injuries.
Helfrey turned herself in to law enforcement about two hours later. She told authorities that she left the scene because she had a warrant out of Andrew County.
Helfrey's car was recovered and upon a search of the vehicle, police said they could smell a strong odor of marijuana coming from inside through an open window.
According to the probable cause statement, Helfrey has a prior for driving while intoxicated and is on probation for the same charge.
Helfrey turned herself in this week before the warrant could be served. She is currently free on a $25,000 bond, and is scheduled to appear in a Buchanan County courtroom on December 19th for arraignment.