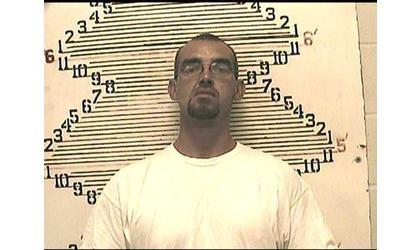 File booking photo of Zachariah Brown
(KNZA)--A Highland man has pleaded no contest to charges in connection with a short Brown County chase in June.
35-year-old Zachariah Brown entered the plea Monday in Brown County District Court to charges of fleeing or attempting to elude a police officer and possession of methamphetamine.
In exchange for the plea, two misdemeanor charges were dismissed.
Sentencing was set for February 5th.
Brown was arrested June 22nd after leading a Sac and Fox Tribal officer on a nearly 6-mile chase. The chase began in Hiawatha and ended in the area of 260th and Plum Tree Roads after Brown's vehicle went off the roadway.
Brown fled on a foot into a corn field and was arrested a short time later after a K-9 was brought in.
He remains in the Brown County Jail on a $55,000 bond.