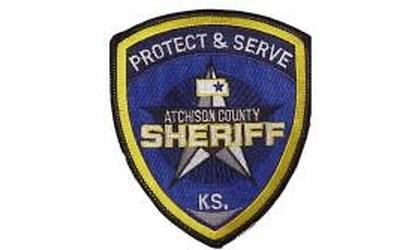 (KAIR)--Atchison County investigations into the distribution of methamphetamine has tied into the federal indictment of five in Saint Joseph, Missouri.
Atchison County Sheriff Jack Laurie cites the stepped up efforts of his agency, saying, "some of our investigations here helped their case, and we're pretty proud of that."
According to a news release issued this week by Tom Larson, Acting U.S. Attorney for the Western District of Missouri, the five Saint Joseph residents have been indicted for their roles in a $2.1 million conspiracy to distribute methamphetamine.
27-year-old James Pardee, 25-year-old Eleeseea Crail, 29-year-old Johnathan Graf, 26-year-old Michael Ramsel, and 38-year-old Adam Lowe have been charged in a three-count superseding indictment returned under seal by a federal grand jury in Kansas City, Missouri on November 16. It was unsealed and made public following the arrests and court appearances of Pardee and Ramsel, both in federal custody.
The other three defendants are being held on unrelated state charges.
The indictment alleges the distribution of more than 99 kilograms of methamphetamine during the conspiracy. The five co-defendants are also charged together in one count of conspiracy to commit money laundering in connection with the drug-trafficking conspiracy.
In addition to the conspiracy counts, Pardee is charged with one count of possessing methamphetamine with the intent to distribute.