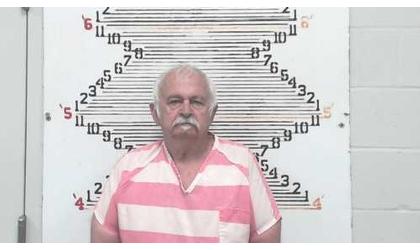 William Buehler
(KNZA)--A St. Joseph man has pleaded not guilty in Brown County District Court to a charge of electronic solicitation of a child.
70-year-old William Buehler entered the plea Monday to the felony charge.
A jury trial is expected to be set during a January 8th pre-trial hearing.
Buehler was arrested in July following an investigation by the Hiawatha Police Department.
He is accused of communicating through the internet with a person he believed a 14-year-old girl between May 1st and July 10th in an effort to commit or submit to an unlawful sex act. However, Brown County Attorney Kevin Hill says Buehler was actually communicating with an undercover officer with the Hiawatha Police Department's cyber crime unit.
When Buehler arrived in Hiawatha at a pre-arranged meeting place to meet with the supposed 14-year-old girl, he was instead met by officers and arrested.
Buehler remains in the Brown County Jail on a $150,000 bond.