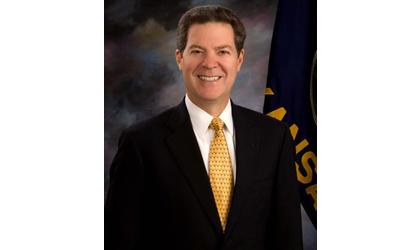 Governor Brownback
(KAIR)--A process that began nearly five years ago becomes a reality Wednesday, as the Atchison Family YMCA/Cray Community Center unveils the newly renovated, and expanded facility, in downtown Atchison.
Donors, members, volunteers, and community members, will join together for an 11:30 ceremony marking the grand opening.
Executive Director Lorin Affield told MSC News Kansas Governor Sam Brownback will also be in attendance. "[He's] going to come and help dedicate this building, which is really a great statement for the Y...we're very excited about that opportunity."
$11.3 million was raised to fund construction of the more than 30,000 square-foot building, named in honor of Cloud L. "Bud" Cray, Jr. and his family, for their long-time involvement in the Y, and the goal to improve it.