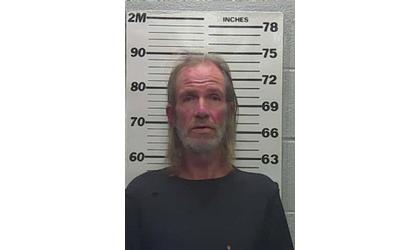 Dennis Snodgrass
(KAIR)--An ongoing investigation into the suspected sell of drugs at an Atchison residence leads to the execution of a search warrant and to one arrest.
Atchison Police Chief Mike Wilson told MSC News the arrest of 61-year-old Dennis Snodgrass was made Wednesday. "Over recent weeks, we have conducted an investigation on a residence at 1026 North 8th Street," Wilson said. "The focus of this investigation was the sell of methamphetamine. Through an undercover investigation, we have now charged Snodgrass with three counts of sell of methamphetamine."
Wilson said the search warrant was executed that evening, which led to additional charges. "Additionally, our officers executed a search warrant on Wednesday evening at the 1026 North 8th Street address, resulting in additional charges of possession of methamphetamine with intent to distribute, possession of drug paraphernalia, and possession of marijuana."
Following his arrest, Snodgrass was booked into the Atchison County Jail.