Local clemency applicants denied
10/12/2017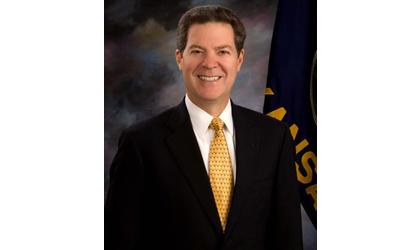 Governor Brownback
(AP/KAIR)--Kansas Governor Sam Brownback has issued his first pardon in almost seven years in office to a man convicted of felony theft as a college student in 1994. Brownback's office announced the pardon Tuesday for Mark Schmitt of Parker, Colorado. Schmitt is a Liberal, Kansas, native convicted of felony theft while living as a college student in Ottawa. The governor's office said the charge arose from a false insurance claim for $1,552. It said Schmitt completed probation, paid restitution and had his record expunged. Brownback said in a statement that Schmitt has proven since to be "a man of character." The governor's office said Schmitt applied for a pardon from former Democratic Governor Mark Parkinson but the paperwork was lost. Brownback denied 72 other clemency applications.
Among them were two convicted in Atchison County, with one application filed on behalf of Heather Robinson and the other on behalf of Philip Boyce.
Two others denied involved Jefferson County convictions, with clemency applications submitted on behalf of Noah Gleason and Michael Gritz.
© Associated Press/Many Signals Communications
You will need to be logged in to leave a comment.
Please Login The posting of advertisements, profanity, or personal attacks is prohibited.
Click here to review our Terms of Use.