Increase Noted In Proposed Atchison Co Budget
08/11/2017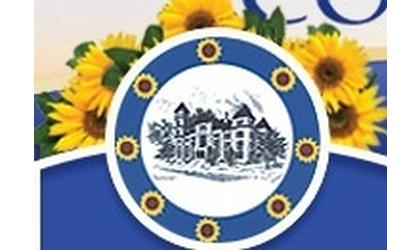 (KAIR)--The Atchison County Commission has approved for publication a proposed 2018 budget of nearly $16.9 million that contains a slight mill levy increase.
The budget contains an estimated tax rate of 54.408 mills, a .742 mill increase over this year's.
The budget calls for the county to collect more than $8.6 million in local taxes—about $485,000 more than this year.
The Atchison County Commission will consider adoption of the budget following a public hearing August 22nd at 1:30 in the afternoon in the commissioner's room at the courthouse.
BUDGET SUMMARY
Proposed Budget 2018 Expenditures and Amount of 2017 Ad Valorem Tax establish the maximum limits of the 2018 budget.
Estimated Tax Rate is subject to change depending on the final assessed valuation.
Prior Year Actual for 2016

Current Year Estimate for 2017

Proposed Budget Year for 2018

Actual

Actual

Budget Authority

Amount of 2017

Est.

FUND

Expenditures

Tax Rate*

Expenditures

Tax Rate*

for Expenditures

Ad Valorem Tax

Tax Rate*

General

8,181,373

49.009

8,816,850

47.100

9,374,294

7,604,039

48.042

Debt Service

251,172

2.030

387,921

2.468

431,956

390,248

2.466

Road & Bridge

Memorial Hall

30,000

0.218

30,000

0.174

30,000

29,383

0.186

Fair

7,427

0.048

7,500

0.046

7,500

7,453

0.047

Fair Maintenance

7,419

0.048

7,500

0.046

7,500

7,460

0.047

County Health

77,003

0.499

80,000

0.489

80,000

79,766

0.504

Historical

9,998

0.079

10,000

0.045

10,000

10,262

0.065

Conservation District

29,138

0.193

29,139

0.177

29,139

29,109

0.184

Extension Council

136,000

0.887

145,000

0.889

145,000

144,614

0.914

Noxious Weed

131,721

0.478

179,825

0.718

175,000

51,489

0.325

Council on Aging

125,000

0.821

125,000

0.757

125,000

124,775

0.788

Mental Health Retardatio

45,000

0.294

45,000

0.273

48,000

48,162

0.304

Home for the Aged

10,379

0.065

10,000

0.049

10,000

12,074

0.076

Mental Health Clinic

60,000

0.391

70,000

0.435

73,000

72,784

0.460
| | | | |
| --- | --- | --- | --- |
| Atchison Senior Village | 3,626,192 | 3,563,712 | 3,803,306 |
| Solid Waste | 782,131 | 779,500 | 779,200 |
| Joint Communication | 760,465 | 796,000 | 936,400 |
| Special Highway | 192,569 | 700,000 | 800,000 |
Non-Budgeted Funds-A

47,336

Non-Budgeted Funds-B

135,627

Non-Budgeted Funds-C

110,177

Non-Budgeted Funds-D

177,465

Non-Budgeted Funds-E

569

Non-Budgeted Funds-F

323,659

Totals

15,257,820

55.060

15,782,947

53.666

16,865,295

8,611,618

54.408

Less: Transfers

0

0

0

Net Expenditure

15,257,820

15,782,947

16,865,295

Total Tax Levied

8,096,298

8,126,908

xxxxxxxxxxxxxxxxxx

Assessed Valuation

147,089,967

151,434,289

158,278,209

Outstanding Indebtedness,

January 1,

2015

2016

2017

G.O. Bonds

0

0

0

Revenue Bonds

4,126,513

3,844,425

3,513,127

Other

0

0

0

Lease Pur. Princ.

1,167,746

1,211,343

1,381,382

Total

5,294,259

5,055,768

4,894,509

*Tax rates are expressed

in mills

Michelle Phillips

County Clerk
© Many Signals Communications
You will need to be logged in to leave a comment.
Please Login The posting of advertisements, profanity, or personal attacks is prohibited.
Click here to review our Terms of Use.