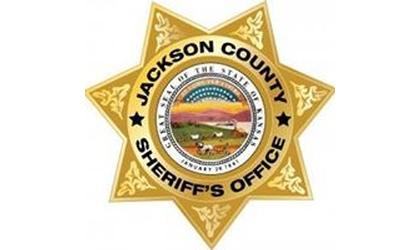 (KNZA)--The Jackson County Sheriff's Office hosted the 16th annual Sheriff's Day Camp at Banner Lake Reservoir near Holton August 10th and 11th.
Sheriff Tim Morse says this year had the largest number of kids in attendance since it began in 2001 with 280 kids.
He says the Sheriff's Day Camp has been successful in building strong relationships between the law enforcement community and the youths of our county.
The Sheriff's Day Camp featured the following events and activities: an emergency vehicle demonstration and display, including fire trucks, ambulance, law enforcement vehicles, and an armored swat truck. Emergency responders demonstrated their equipment and techniques, including a Jaws of Life demonstration, a K-9 illegal drug detection demonstration, Life Star Helicopter landing and a felony vehicle stop and arrest demonstration.
Kids also were able to participate in an obstacle course, archery, swimming, canoeing, peddle boats, fishing, hay rack ride, wipe out, rock wall climbing, 24' mountain, demonstration at the Banner Creek Observatory and Science Center which include an eclipse program and a program by the Department of Wildlife, Parks and Tourism animal and fishing program.
Numerous volunteers including some elected and local governmental officials assisted with the camp including:
The Jackson County Commissioners, Banner Reservoir, Jackson County Appraiser's Office, Jackson County Emergency Management, Jackson County Road and Bridge Department, Jackson County EMS, Kansas Department of Wildlife Parks and Tourism, Kansas Highway Patrol, Shawnee County Sheriff's Office Swat Team, KDWPT Archery in the Schools, Potawatomi Tribal Fire Department, City of Holton, Holton Police Department, Hoyt Fire Department, Holton Fire Department, Banner Creek Observatory and Science Center, Honey Do's Septic Tank and Drain, Walmart, Roush and Son's Towing and Recovery, LLC, Fifth Street Sandwich Shop, United Rental, Circleville Christian Church,. Shawnee County Parks and Rec, City of Onaga Swimming Pool, Potawatomi Victim's Services, Frito Lay, Holton Lion's Club, Bikers Against Child Abuse, Life Star of Kansas and the men and women of the Jackson County Sheriff's Office assisted with or sponsored the event.