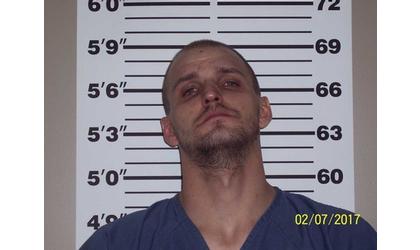 Travis Smith
(KNZA)--A Troy man charged in a domestic battery case involving a baseball bat and hammer has entered into a plea agreement.
33-year-old Travis Smith recently pleaded no contest in Doniphan County District Court to charges of aggravated battery and criminal threat.
In exchange for the plea, four additional counts were dismissed.
Sentencing was set for August 30th.
Authorities say Smith's wife was taken to Mosaic Life Care in St. Joseph for the treatment of severe injuries following the February 6th incident at their home in Troy.
Smith remains in the Doniphan County Jail on a $75,000 bond.