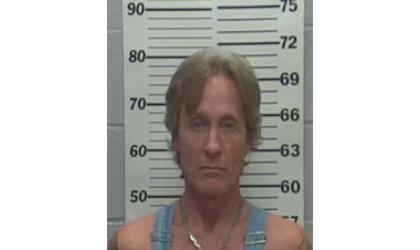 Robert S. Gilliland
(KAIR)--An Atchison man goes to jail, arrested early Thursday morning following the execution of a search warrant at an Atchison address.
According to Atchison County Sheriff Jack Laurie, the search was conducted at 221 North 3rd Street, Apartment 15, shortly after 1:30 in the morning.
It was at that location that 51-year-old Robert Gilliand was taken into custody.
Laurie says Gilliland was arrested on charges of possession of methamphetamine with intent to distribute within 1,000 feet of a school, and possession of drug paraphernalia.
Following his arrest, Gilliland was booked into the Atchison County Jail.
Laurie says the execution of the search warrant, and the resulting arrest, was the outcome of an investigation conducted by the Sheriff's Office, focused on that location, for the past few months.
It's the second search warrant executed in Atchison this week focused on methamphetamine.
In the earlier case, which is not connected with the investigation of Gilliand, a residence at 612 South 7th Street was raided Sunday night following a Sheriff's Office investigation.
One drug related arrest was made and investigators allege that prescription drugs were also found in the home.