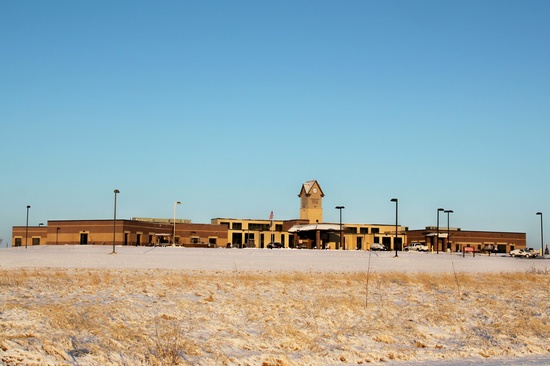 CMC Falls City
(KLZA)-- iVantage Health Analytics and The Chartis Center for Rural Health recently named Community Medical Center in Falls City one of the Top 100 Critical Access Hospitals in the United States.
CMC scored in the top 100 of Critical Access Hospitals on iVantage Health Analytics' Hospital Strength INDEX. The INDEX is the industry's most comprehensive ratings of rural providers.
The Top 100 Critical Access Hospitals play a key role in providing a safety net to communities across America and the INDEX measurers them across eight pillars of hospital strength: Inpatient Share Ranking, Outpatient Share Ranking, Cost, Charge, Quality, Outcomes, Patient Perspectives and Financial Stability.
Community Medical Center administrator Ryan Larsen called the achievement gratifying, noting, he is proud of the staff. Larsen said " We work hard to provide the best health care possible while maintaining an efficient and effective facility."
Of the 100 hospitals honored nationwide, 10 were in Nebraska and nine were in Kansas.