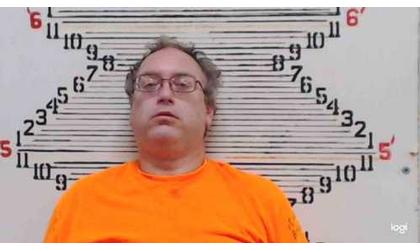 Nathaniel Culver ( Credit: Brown Co Sheriff's Office)
(KNZA)--A Fairview man has been arrested on multiple child sex charges.
Brown County Attorney Kevin Hill said 38-year-old Nathaniel Culver was arrested Thursday on two counts of rape, two counts of aggravated criminal sodomy, two counts of aggravated indecent liberties with a child and one count of attempted rape.
Hill said the Hiawatha Police Department was contacted this month concerning alleged sex offenses committed against two children who were ages 11 and 9 at the time of the offenses.
Following an extensive investigation by the Hiawatha Police Department, with the assistance of investigators from the Kansas Department of Children and Families, the Brown County Sheriff's Office and the Kansas Highway Patrol, Hill said a complaint was filed in Brown County District Court charging Culver with the felony crimes.
He said all the felonies are punishable by life in prison.
Culver is currently being held in the Brown County Jail on a $500,000 bond.