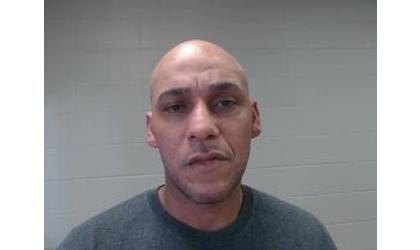 Herbert Thomas
(KAIR)--A traffic stop in north Atchison leads to the arrest of a St. Joseph, Missouri man on drug charges.
According to Atchison Police Chief Mike Wilson, the arrest took place around 1:30 Thursday afternoon, when an officer on patrol stopped a vehicle that had committed a traffic violation in the area of 7th and Harper Drive. "That traffic stop in the 1400 block of North 7th led to an investigation that determined that the driver of that vehicle, 39-year-old Herbert Thomas, was in possession of several drugs, including methamphetamine, heroin, and a hallucinogenic drug. He was taken into custody on a number of drug charges as well as an outstanding district court warrant."
Thomas was also arrested on a charge of interference with law enforcement. Wilson says this stemmed from Thomas giving police false information regarding his identity.
Thomas was taken to the Atchison County Jail.
Wilson says there were two other passengers in the vehicle, one of whom was arrested on an outstanding warrant.
However, neither passenger was arrested on drug-related charges in connection with the traffic stop.
Wilson says the investigation has concluded and reports on the case were taken to the prosecutor's office Friday morning.